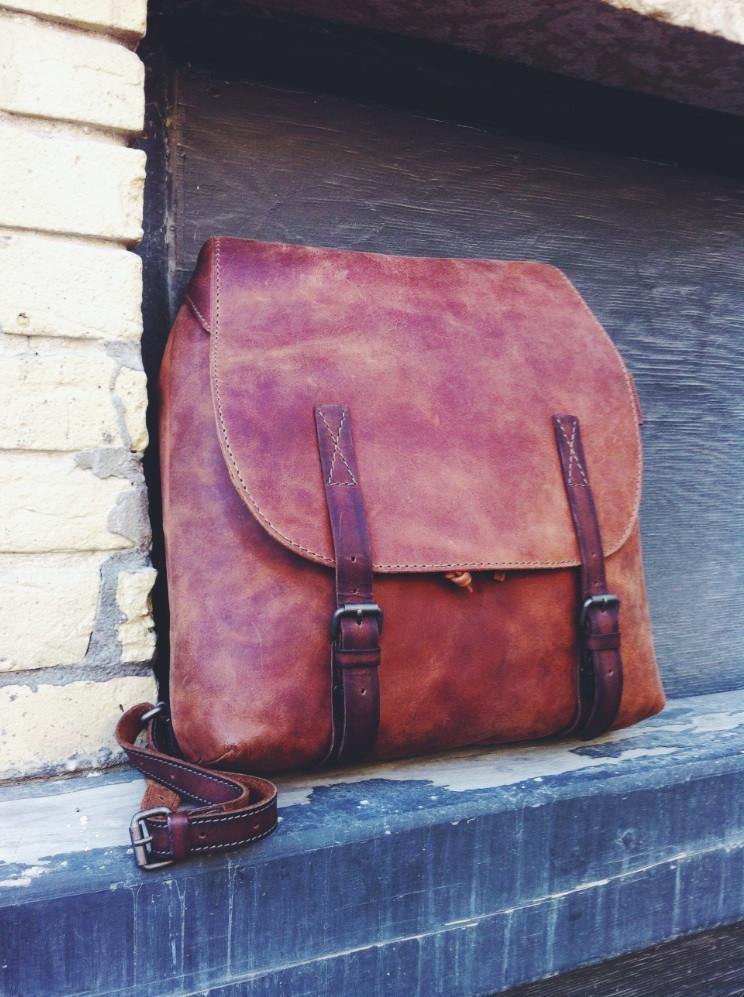 The Good: Looks great, fits everything!
The Review: This bag caught my eye immediately, not only does it look great but it's also the perfect bag for every day. At first glance I thought to myself, there's no way I could fit all of my textbooks, binders, notebooks AND laptop, but at 36 cm × 38 cm × 10 cm I get it all in there without any problems, everyday. With a 14" laptop compartment, a phone pocket, a key clip (best invention ever, why don't all bags have this?!), a large zippered pocket, a card slot and two pen holders even someone as disorganized as me has managed to not lose anything. And as a bonus the inside is plaid, I can't even count the times I've been complimented on that plaid interior!
When I'm not at school The Conehead get's me wherever else I need to go. I used to be strictly purses whether I was at school, work, shopping or wherever but now just the thought of replacing this with a purse hurts my shoulder. It's been with me to work, to the gym, to the lake, wherever I need to go, it looks great and is super comfortable to carry. 
With a flap over top and snap buckles to close this bag truly gives you that classic look that never goes out of style. As with most Aunt's and Uncle's bags they just get better with age, just by touching it you can tell this Good Old Friend will be with you for the long haul. Don't be afraid to wear in it! With no seams across the front of this bag the quality really shows! What more could you want!