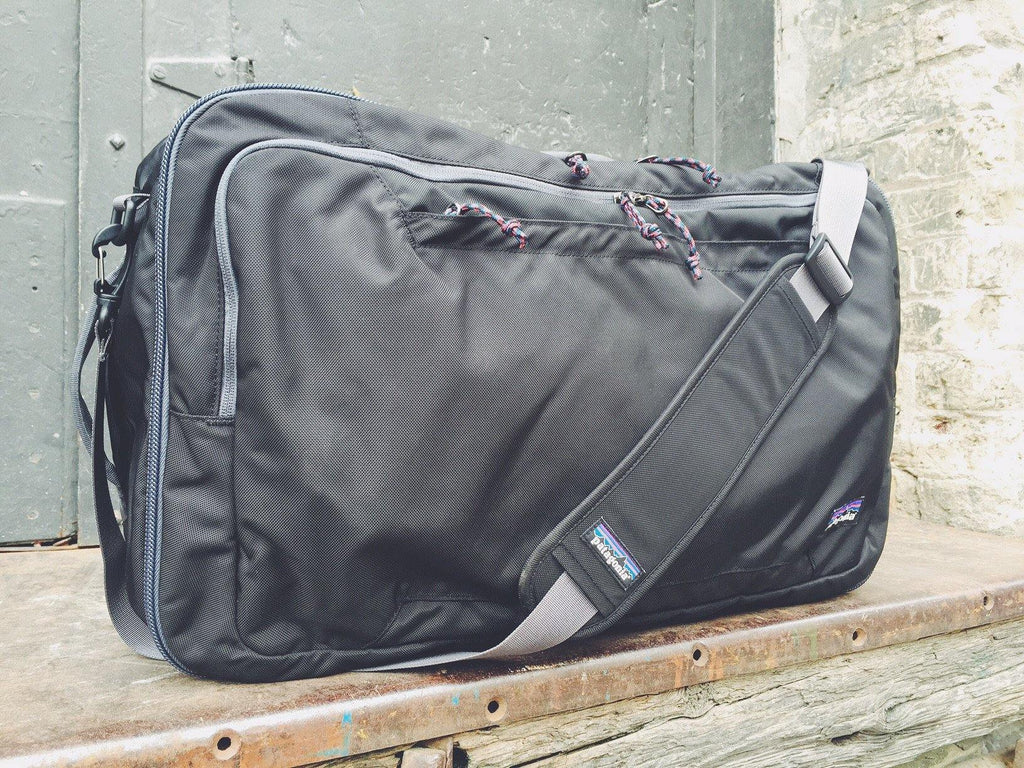 The Good: It's a back-pack! It's a duffle! It's a carry-on! No, it's the Patagonia MLC!

The Review: Packs like a suitcase, wears like a cross body bag or back-pack and looks downright dashing. Carry it in your hand with ease and tuck away the back-pack straps when you want to wear it cross-body using the shoulder strap. In 2015, Patagonia even added a handle slip on the back of the bag, allowing it to be carried on top of any other bag you may be rolling with.

Unlike other duffle-style bags, the Patagonia MLC opens up like a book and has a packing strap system to make organization much easier. Interior mesh pockets hold garments or whatever you want neatly in place. As well as other variously sized interior pockets for smaller items such as notebooks, pens, cellphone. Again, whatever you want! On the front of the bag you'll find two compartments, conveniently placed for easy access. One shorter drop-pocket for whatever you need to grab quickly, wallet, keys, phone, passport and then another pocket perfect for a laptop or even squishing in the Patagonia Down Sweater you should definitely be traveling with.

Have we mentioned that MLC stands for Maximum Legal Carry-on? If you want to get as much as you can aboard (legally), consider skipping the wheels and hardware of other brands and give this piece some serious consideration. It measures at 20″ in length (within international carry-on size restrictions), and unlike other soft bags that are "duffle" shaped, this bag slips into the airline sizing bin perfectly with a 45L capacity. We know this because we've tried it! The MLC has fantastic versatility for a carry-on, which is why it continues to be a bestseller year after year.