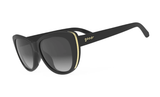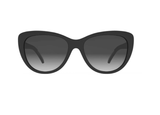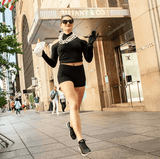 Description
Runway goodrs have all the running performance benefits with a universally flattering, high-fashion cateye shape. Have your cateye and eat it too!
Our Breakfast Run to Tiffany's black on black Runway goodrs will have you naming your cat "Cat" and rocking Givenchy on your next run. (Just don't blame us for that Givenchy dress not sweat-wicking. We handle the sunglasses' performance, the rest is on you).
Features
Gradient Dark Lenses

For Regular Heads

High Performance, High Fashion

No Slip, No Bounce, All Polarized.