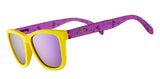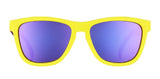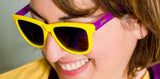 Description
Classic shape with new levels of style and performance. We designed these shades to look good and fit comfortably on your face whether you're haulin' tail up a mountain trail or drinking beers in a Mexican cantina.

Who can't relate to, and share in, the passionate hatred, of chores? What better way to come together, than mutual shit-talking?
Let's get people from all over the world to celebrate a middle finger to chores, while ripping off their mesmerizing, bubbly allure.