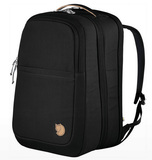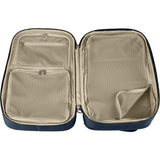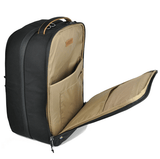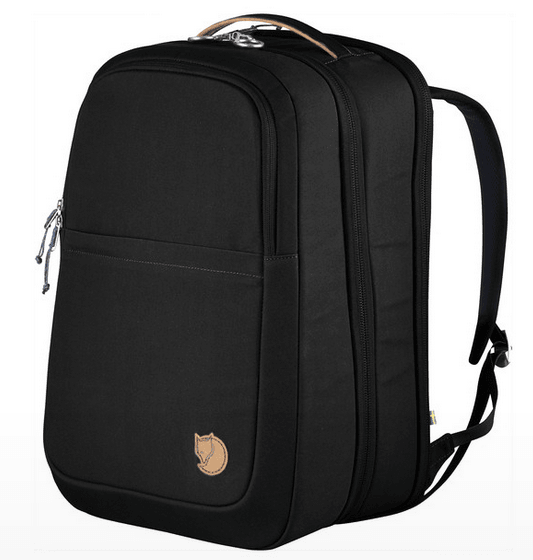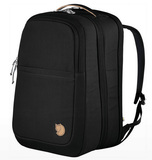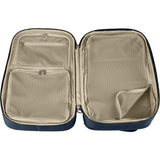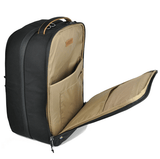 Fjallraven Travel Pack
View all Fjallraven Products

Details
Material: Recycled polyester, organic cotton.
Description
Pack it, zip it, go! Travel Pack has space for everything you need for a few nights away from home and well-planned storage minimises time spent in security checks and aeroplane aisles. It can also be comfortably carried on your back, so no need to worry about stairs, cobbled streets or uneven terrain.
Features
Hardwearing, water-resistant G-1000 HeavyDuty Eco.
Laptop compartment (up to 15) with pockets for a tablet, documents etc.
Several inside pockets with zippers and mesh covers.
Padded shoulder straps that can be stowed away.
Robust zipper entirely opens up the bag.
Fleece-lined pocket on top for a phone, passport etc.
Front pocket with zipper, accessed from both inside and outside.
Flat front pocket with zipper.
Three compartments and a pocket inside, all zippered.
Padded leather handle.
Foam padding protects contents and makes the pack sturdy
Can be locked with a padlock (not included).
Dimensions accepted by most airlines.