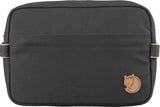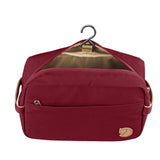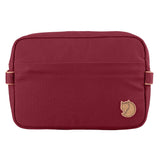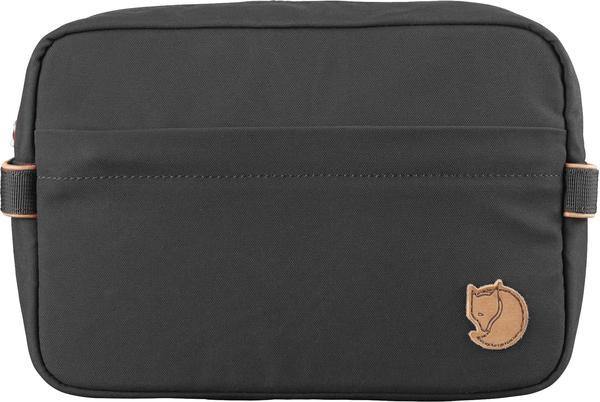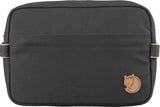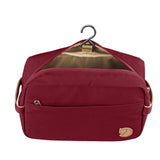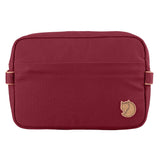 Fjallraven Travel Toiletry Bag
View all Fjallraven Products

Details
 Material: G-1000 HeavyDuty Eco
Description
Practical travel toiletry bag in durable G-1000 HeavyDuty Eco with leather details. Large main compartment with inside pockets – several open and one with a zipper – make it easy to keep track of toiletry items. The inside is in a light polyamide that is easy to wash should it become stained or dirty.
There is an additional zippered pocket on the outside. Padded on all sides to protect contents and allow the bag to stand steadily even when not fully packed. Handles on the short sides and a hook on the inside of the main compartment's zipper – practical for hanging the bag up in the bathroom. Fine craftsmanship gives a long lasting travel bag that ages with style.
Features
 Foam padding gives stability and polyamide lining makes it easy to keep clean.
Zippered main compartment and side pocket.
Several inside pockets, both zippered and open, make organizing gear easy.
Hook for hanging.