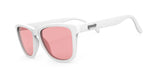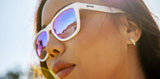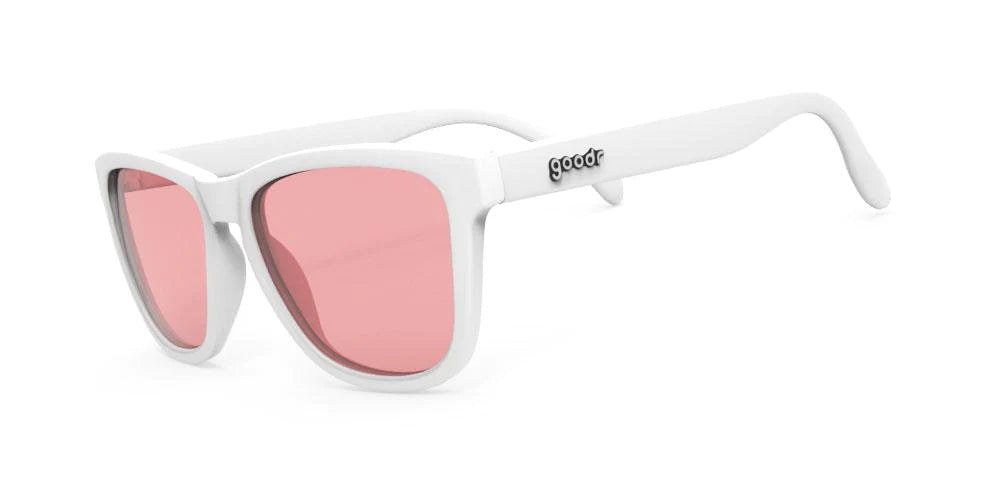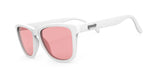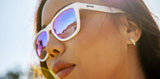 Goodr Sunglasses Au Revoir, Gopher
View all Goodr Products

Details
High Contrast for Ball Spotting:
Description
We wholeheartedly believe here at goodr that golf is fun. Why does it have to be so serious? Lighten up! For that reason, we have dubbed our golf-specific lens "Flamingo Eye™ Technology." All the HD contrast and performance without any of the self-importance.
Classic shape with new levels of style and performance. We designed these shades to look good and fit comfortably on your face whether you're haulin' tail up a mountain trail or drinking beers in a Mexican cantina.

Features
Flamingo Eye Technology -

Polarized lenses enhance the colors on the course so you can see your ball as you sink your hole in one (or go OB...)



No Slip - We use special grip coating to construct our frame to help eliminate slippage when sinking that flamingo putt.*
*Flamingo is the new universally accepted official term for bogey.
No Bounce -

Our frame is snug and lightweight with a comfortable fit to prevent bouncing while you're swinging out of your shoes.

No Squirrels -

No one wearing these has ever had a squirrel do donuts in a golf cart on the fairway while trying to chip it onto the green.