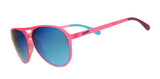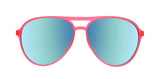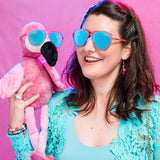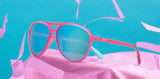 Description
When you're flamingos on a booze cruise, but you feel the need, the need for speed!!! It's time to call Carl the Flamingo. He's bringing your style to the speed of Mach G with these Carl is My Co-pilot goodrs.
When you need fun faster than the speed of sound, look to Carl the Flamingo.
The original tarmac daddy of style is upping the speed to Mach G...
Carl is My Co-pilot
(Airplane barf bag not included.)