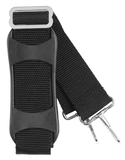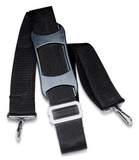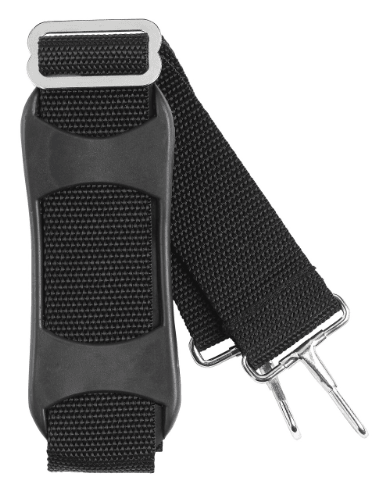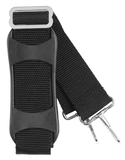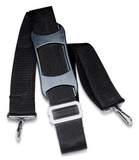 Lewis N. Clark Replacement Shoulder Strap
View all Lewis N Clark Products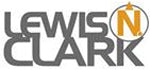 Description
Not only can you use this shoulder strap as a replacement strap for your luggage, but you can also use it on your duffel bag, laptop case, briefcase, sports equipment bag, handbag, and more.
The non-slip shoulder pad gently cushions the strap against your shoulder so that you can walk downtown, travel through the airport, or simply carry the bag into work without worrying that it'll slip off. The chrome-plated snaps add extra durability to the design.
The strap can also be adjusted from 35in and 48in so that it fits you well whether you're using a messenger or laptop bag or you have broad or narrow shoulders.
This easy-to-use replacement shoulder strap can be used in place of a missing or lower quality strap so you can remain hands-free on your travels, commutes, and more. 
Features
Adjustable 1.5in wide strap with chrome-plated snaps




Strap adjusts from 35in to 48in




Non-slip shoulder pad