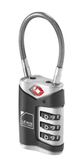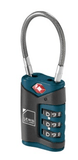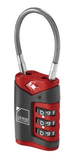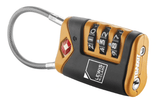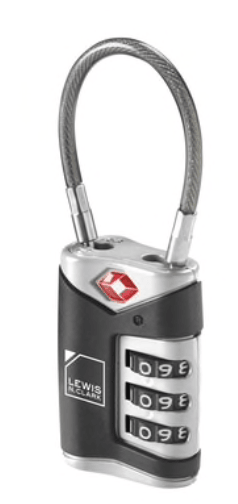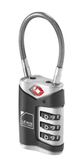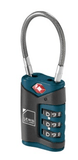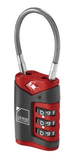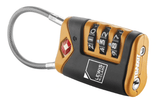 Lewis N Clark Travel Sentry Cable Lock
View all Lewis N Clark Products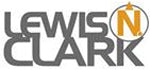 Details
Size:  3.5in x 1.5in x 0.5in
Description
This classic cable lock offers security in the form of a steel cable and a 3-dial combination. This lock is easy to set with our step-by-step written and video instructions – making it keys-free, and one less thing to remember.
The flexibility of the 70mm steel cable will ensure that it doesn't break when it's going through the conveyor belts at security checkpoints or when baggage handlers are loading and unloading your belongings from airplanes. The TPE material also ensures that it is comfortable to handle. 
This combination lock can be also be used on lockers at hostels, gyms, water parks, etc. With several colors available, its sleek style combines with durable construction to create a lock that you can feel secure using anywhere in the world. 
Features
Durable cast zinc construction




70mm flexible, coated steel cable




Resettable 3-dial combination




Thermoplastic rubber material provides a comfortable grip