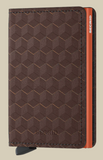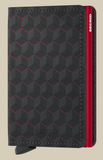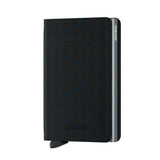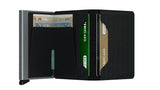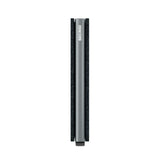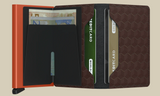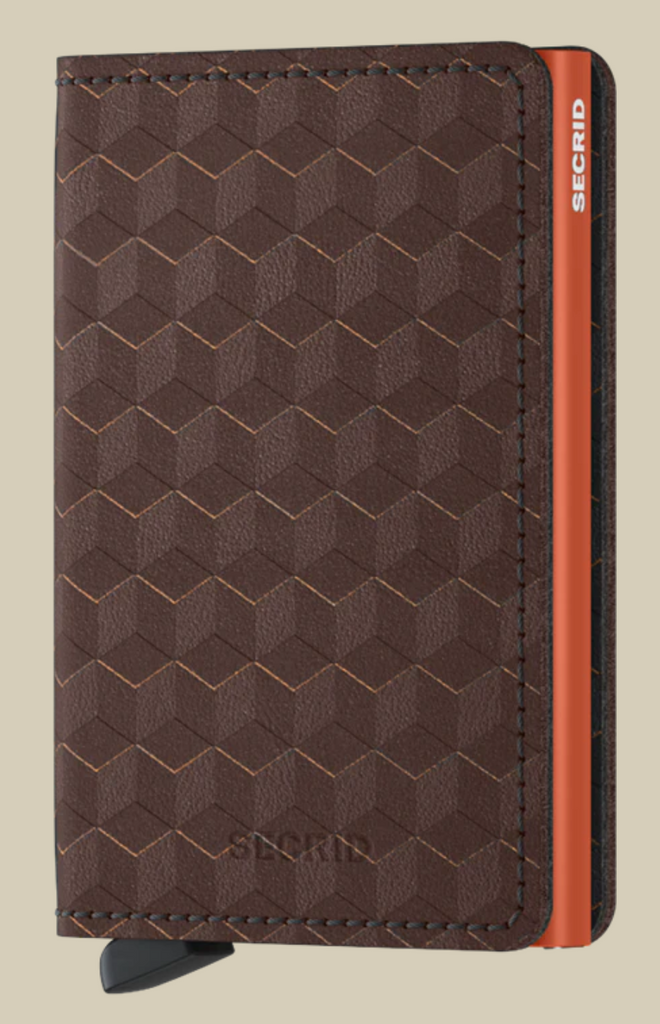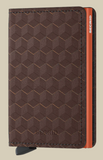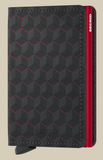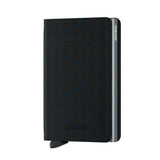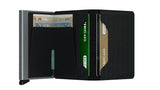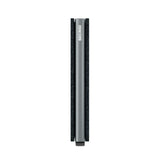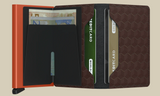 Secrid Optical Slim Wallet
View all Secrid Products

Description
The slim wallet is the perfect all-rounder. The slim wallet is compact in size and surprisingly large in storage capacity. The patented mechanism allows you to slide out your cards with one simple motion, ready for immediate use. The aluminum protects from bending, breaking and unwanted wireless communication.
Cards, cash, receipts and business cards. Whatever you want to carry, the secrid slim wallets provide protection and convenience. The wallet is a combination of aluminum secrid card protector and a quality leather wallet.
A hexagon pattern consisting of three separate layers of rich finishing reveal a blue highlight in this leather.
Features
5 embossed or 6 flat cards
4 extra cards
Banknotes
Business cards
Receipts