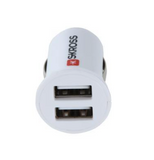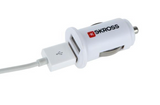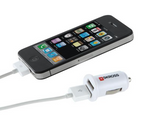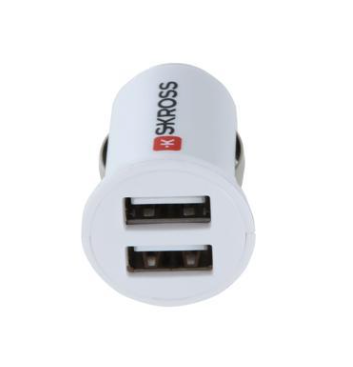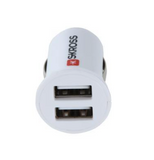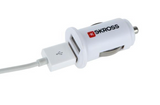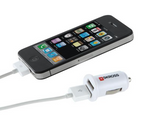 Skross Midget Dual USB Car Charger
View all Skross Products

Description
Skross Midget Dual Car Charger for USB device charging
Always mobile - always full of energy!
The Midget Dual USB Car Charger from SKROSS is smaller than your thumb, but still a giant on your journeys.
Biker, camper, trucker and skipper
No matter where you are traveling, the Midget Dual USB Car Charger provides long-distance
travelers with the facility for making sure their batteries are always full on the road -
simultaneously for two devices - simply and without wasting space.
This means that silent intercoms on motorbike journeys will become a thing of the past, just like a total lack of telephone contact until the next overnight stop in the hotel. You can comfortably charge all your USB devices at the cigarette lighter while you are travelling.
Swiss quality
Built from the ground up to comply with Swiss manufacturing and safety standards,
the Midget PLUS with Lightning Connector USB Car Charger never fails to impress
with its remarkable performance and cool, compact design.
Features
USB charger for car, motorbike, truck, camper and boat,Easy charging at the cigarette lighter
Designed in Switzerland,Dual USB charger for car, truck, camper, boat
Input: 10-16V DC , Output voltage:5V