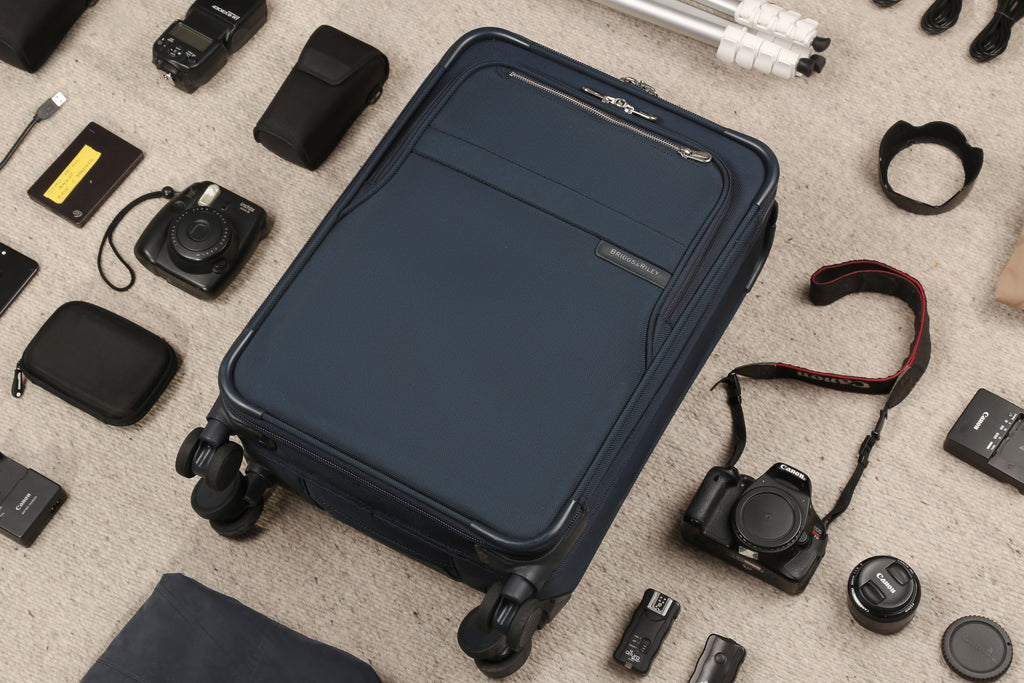 The Good: Let's start with…perfectly fits both Air Canada and Westjets carry-on sizes and go from there.
Briggs & Riley have consistently made some of the best rolling carry-ons available in the luggage industry, and their latest addition is no exception. It's official title is "International Carry-on Expandable Wide-body Spinner", and…well…while the name is a little long, it is indeed all of these things. This bag was launched as a response to WestJet moving away from the Air Canada carry-on size of 21.5 x 15.5 x 9 inches and coming up with their own carry-on size which is currently 21 x 15 x 9 inches. Notice the difference? WestJet made their carry-on 1/2 of an inch smaller, making many bags on the market obsolete. That's right…1/2 an inch. Anyway, in order to address the new carry-on size, Briggs launched the bag we are currently reviewing, and what a bag it is. I've had the opportunity to travel with this bag quite a number of times this year, and gotta say I really, really like it.
The wheels Briggs are now using are a huge upgrade from the spinner wheels they have used in the past. The bags seems to cruise along without any sign of lag, drag or doggin it. The interior, like all Briggs bags, packs flat (a thing of beauty) and has a suiter/garment sleeve in the lid (I usually fit 4 button ups shirts on hangers). On the interior, at top and bottom, you'll see the ratchet expansion system which allows you to expand the bag a full 2.5 inches and adds an amazing 12 litres of packing space. Now you're probably thinking "Doesn't expanding my carry-on make it NOT a carry-on…you idiot" and you're right, it does, kind of. Let me explain. The expansion is of course uber useful if you are alright using it with extra clothing, shoes etc. and then checking, but…I've found another use. I was recently traveling and had the opportunity to have 2 bottles of duty free brought to my seat. My Briggs bag was in the overhead with space to spare, so I brought it down onto my seat, opened it, expanded it, and voila! Plenty of space for 2 bottles of tax free booze! It fit back into the overhead fully expanded, and still fit easily down the aisle when exiting the plane! The front pocket of the suitcase is perfect for my 15″ mac (in a sleeve), the back pocket is perfect for my power brick and adapters, the short pocket is perfect for my coins, watch, pens, and, well, the most perfect feature might just be that you can be confident knowing that it is a legal carry-on with both Air Canada and Westjet. Like I said…Perfect.