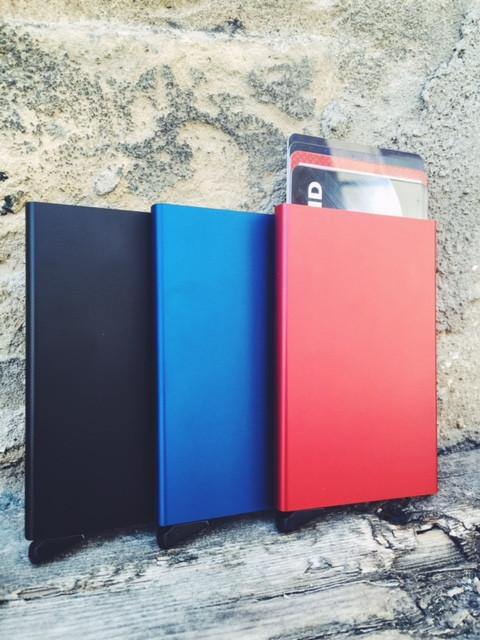 The Good: The perfect slim wallet is no secret, it's Secrid!

Okay, you're out in Vegas, havin' a good time with some friends around town. Sippin' margaritas pool side during the day and partying all night, sounds like a dream right? WRONG. Just as your paying for some "My friend went to Vegas and all I got was this lousy T-shirt" souvenirs, your card gets declined. You didn't drink THAT many margaritas... did you? No, what you didn't do is invest in an RFID Blocking wallet and someone scanned your cards (some luck). Now you're broke and your family thinks you have a gambling problem, yikes... Thankfully, There's a solution!
Secrid's revolutionary wallets are all RFID blocking so your cards and information can't be scanned and stolen. The Cardprotector is just perfect for our little scenario. Slim, discreet and RFID blocking, this little guy is everything you could possibly want in a wallet, here to solve all of your wallet complaints. Tired of your big clunky wallet that takes up too much room? Solved. Hate it when your cards bend and break? Solved. Don't want your money or identity stolen? Solved. Sick of boring old colours? The Secrid Cardprotector comes in nine different colours. SOLVED!
This wallet is seriously the best. The perfect gift for dads, grads, anyone at all! In Canada, you can fit up to 4 RFID cards with raised numbers AND while staying in Vegas, there is still room to hold one room key, so you don't have to worry about losing that either. Keep your cards safe in this solid aluminum life savor and never worry again, easy access for you but not the thieves.