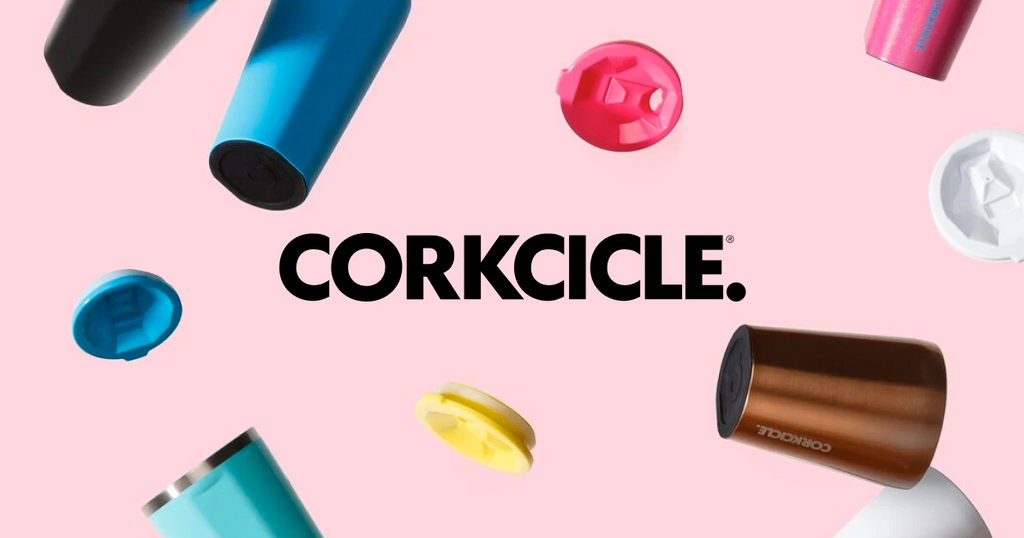 Corckcicle started with a single product, intended to chill wine without the need for an ice bucket. Now, over a decade later, they have grown to be an innovative and iconic brand with a wide range of products created to keep your beverages at the perfect temperature. Their reusable drink wear has the goal of being stylish while decreasing our impact on the planet.

Here's a breakdown of our favourite products from them!

The Canteen is a triple insulated stainless steel bottle created to keep drinks cold for up to 25 hours and hot for up to 12 hours. The lid screws off to allow for easy drinking, however, sport bottle attachments can be purchased separated if you prefer drinking with a straw. The sides of the bottle are flat which makes it very easy to grip, and the no-slip bottom ensures your bottle will stay upright. This bottle comes in a wide range of colours and patterns, as well as a few size options (9oz, 16oz, 25oz and 60oz). We recommend either the 9oz or 16oz for daily use, whereas the 60oz is great for day trips or camping. As for the 25oz, it can fit a whole bottle of wine, so it's perfect for just about anything!

Next up we have The Tumbler. As with The Canteen, this thermos comes in a huge section of colours and patterns as well as a 12oz or 16oz option. Again, the flat sides and no-slip bottom ensure you won't drop or tip over your tumbler. The vacuum sealed lid locks in the temperature of your beverage and keeps any liquid from spilling out as you drink. The Tumbler can keep drinks cold for 9+ hours and hot for 3 hours. Lose your lid? No worries! The shatter- proof, drink-through lid can be purchased separately. The 16oz is the same size as large drink at and the 12oz is the size of a small. So, ditch the disposable coffee cups and bring The Tumbler to your favourite local coffee shop instead!

Perfect for a wine night, we love the Corckicle Stemless Cup. 12oz in size, the Stemless keeps drinks cold for 9+ hours and hot for 3. This cup has the same lid as the Tumbler as well as the classic Corkcicle no-slip bottom and flat sides. Looking to upgrade your wine to a champagne? Luckily, Corckicle also makes a stemless flute! These cups are great as they eliminate the possibility of having broken glass and they keep your drink cold for longer than a standard glass.

On top of these amazing drinkware options, Corckicle has also released a variety of Cooler Bags, an Ice Bucket, as well as a variety of drinking accessories such as Straws and a Bottle Cleaning Brush! These high quality and stylish products make for amazing gifts and are the perfect accessory to your hot summer days and backyard barbeque nights.